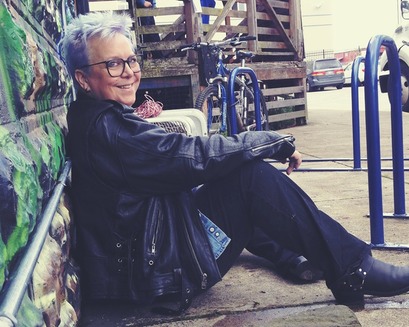 Janet W. Hardy is a mass of seeming contradictions: mother and slut, dominatrix and homebody, intellectual and showtune queen.
The author or coauthor of eleven groundbreaking books about relationships and sexuality, including The Ethical Slut (nearly 120,000 copies sold to date in two editions), Janet has traveled the world as a speaker and teacher on topics ranging from ethical multipartner relationships to erotic spanking and beyond. She is the mother of two grown sons and the veteran of many relationships, kinky and vanilla, with men and women and people in between.
Janet holds an MFA in Creative Nonfiction from St. Mary's College of California. She founded Greenery Press, which has been publishing "reading for the sexually adventurous" since 1992, and has taught English composition and creative writing at the university level. She currently serves as Editorial Director for Greenery Press and Down There Press, and owner of Beyond Binary Books.